Sons of Orpheus 20th Annual Spring Concerts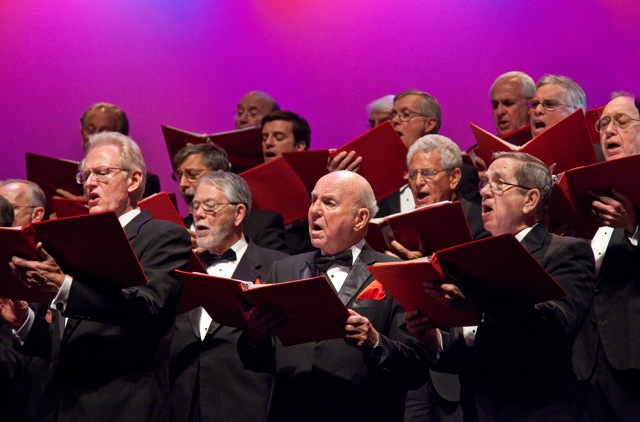 The Sons or Orpheus' 20th Anniversary Spring Concert features an eclectic mix: from opera choruses, cowboy classics, contemporary American choral masterpieces, special guest soloists, Russian folk songs with the Arizona Balalaika Orchestra and The Moonstruck Coyotes.
See page 5 of The Sons' current newsletter for a concert program.
Sunday, April 3, 2011, 3:00 P.M.
Desert View Performing Arts Center
39900 S. Clubhouse Drive, SaddleBrooke AZ 85739
(click for directions) (see map)
Tickets: $17, $20 at the door. (Concert may sell out before date of performance.)
Ticket Info: 520-818-1000 or order online.
Thursday, April 7, 2011, 7:00 P.M.
Community Performing Arts Center
1250 W. Continental Rd, Green Valley AZ 85622 (see map)
Tickets: $12, $15 at the door. Ticket info: 520-399-1750.
Sunday, April 10, 2011, 3:00 P.M.
Center for the Arts, Proscenium Theatre
Pima Community College-West Campus, 2202 W. Anklam Rd., Tucson
(see map)
Tickets: $15 general admission, $12 students, $10 for groups of 10 or more.
For tickets, call the Center for the Arts Box Office, 520-206-6986
View the flyer for The Sons' April 10th Spring Concert